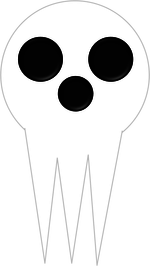 Clan Name:
 The Senju Clan
Clan Type: 
Open//KKG Loose
Prominent KKG:
Mokuton
http://www.narutor.org/t28536-wood-release-mokuton-kekkei-genkai?highlight=Mokuton
Number of Members: 
**Currently planning on six people committing to the idea of establishing this clan. These members include: Stephanie, Yuudai Uchiha, Bull307, RyuuRyuu, Windows, and DemonMist**
Government Type:
Senju Premeir Triumvirate 
Spoiler:
Leader:
 Senju, Bellétrux
Representative:
 Senju, Bellétrux
Culture:
Spoiler:
The most important motto the Senju live by is this:
"We all were born of the Tree of Life, therefore--we are all family."
History:
The Senju Clan was one of the many famous of infamous clans of the old world, before it was destroyed by the Finger of God. After the great war that destroyed most of the known world, the major clans along with the Senju were shattered because of loss of life, lack of organization, or lack of will to continue on as one. While the clan may have had ceased to exist, the kekkei genkai survived.
After several years, the Senju Clan is starting to reorganize and comeback--different then before. Now allowing for different shinobi and people of different backgrounds eligible to join the Senju Clan, the clan is much more universal and cosmopolitan than before. Today, the Senju Clan is growing ferociously in Kitai City, being established by the notable Senju, Bellétrux--the only current user of mokuton known to exist. 
This is where history is written.