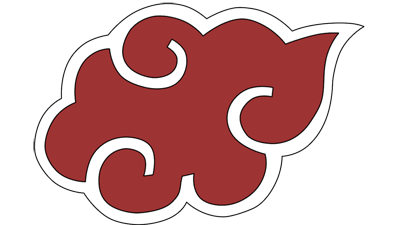 Organization Name:
Akatsuki
Orginzation Type:
Neutral - Criminal, Neutral till the first plot/plan
Number of Members:
4/12
Leadership Type:
12 Rings - Zero holder leads the Akatsuki - The rest are not in any particular order.
Spoiler:
Leader:
Mugen
Representative:
N/A
Beliefs and Values:
The Akatsuki believe to only have one ruler, a dominant one! They follow a mild code that simply implies that they are to travel in pairs of twos through out their en-devours. They believe that world domination would be the only form of peace and only violence can lead to true piece of the worlds! Their aims are set out by the person wearing the zero ring and his rule cant be questioned by others as their is a reason to why he wears the ring, only those who are the strongest members of the Akatsuki bare the right to wear the rings. Each one symbolizes something to each of the members and only the best, the strongest and meanest fighters of the world can join among their ranks. Akatsuki are criminals, who take bounties in order to make money, if their isn't anything to do they will take land and capture areas in order to purge all the money and hold it for themselves! They will aim to improve and become the best of the best prior to setting their plans into motion!
Organization Specific Jutsu:
Spoiler:
History:
_________________